What to Expect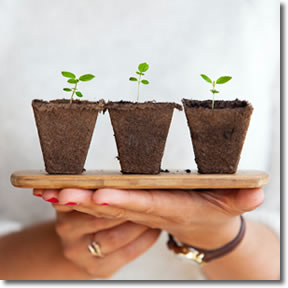 Going for counselling for the first time need not be a daunting process. Although each person's situation is different, let's walk through what you might expect, from that first call or email through to attending regular sessions.
Get in touch
The first step is to drop me an email, or pick up the phone. I won't always be able to answer immediately, but please leave a message.
There's no need to leave any confidential details other than your name and how you would like to be contacted. I will get back to you as soon as possible, usually within 24 hours.
Initial Discussion
Initially, we'll have a brief discussion about your needs, and what has brought you to counselling. We'll look at availability on both sides and what a series of counselling sessions might involve. If it seems like something that you might want to explore further, I will offer to arrange a free 30 minute introductory meeting at a mutually convenient time and location. This usually takes place within two weeks, subject to availability.
The purpose of this initial free appointment is for both the client and the therapist to get a feel for the counselling relationship. The client will be able to provide an overview of the general reasons for counselling and both parties will be able to decide whether they would feel able to work together.
There will also be practical considerations to review. Issues such as accessibility requirements, the confidentiality and privacy agreement and a sample client/counsellor contract will be available for the client to review. We will discuss the counselling process and the potential frequency of sessions. The client will have the opportunity to ask questions in order to establish whether they would like to proceed.
It is important to bear in mind that there is no obligation on the client to sign up for therapy. This is a big commitment, and it is important that you feel comfortable that this is the right step for you.
If you do choose to proceed, you can do so at the introductory session, or sometime later - there is no pressure.
The Counselling Sessions
Once a client has signed up for counselling sessions, these become a regular commitment. There is no set programme length, but progress is reviewed every three or four meetings, as appropriate. The frequency of sessions is agreed in advance. Most people choose a weekly appointment, although this can be tailored to fortnightly or monthly to meet your needs.
My commitment to you is that I will work ethically. Part of this means that I won't keep you coming back for more sessions than I believe are needed. If I believe breaks from the counselling process would be helpful I will recommend them.
Sessions take place at one of my counselling rooms either on the Wirral or in Liverpool. The rooms are comfortable and confidential. The venues offer a clean, modern, non-clinical environment without distractions.
For those shielding, or unable to attend sessions in person due to other health or mobility constraints I offer online counselling. Please see here for more details.
It is important to note that counselling is a commitment. Please take time to review the MJS Counselling policy on attendance and the cancellation policy in order to ensure that you will be able to dedicate the time required.
Each session will last 50 minutes and will start on time. Late arrivals will unfortunately mean the cancellation of the appointment at full cost (please see the booking conditions page for details). This is in consideration of the client's needs: counselling rooms are booked hourly and it would be unethical to begin a session without having enough time to bring things to a sensible conclusion.
Payment is on a per-session basis and can be made by bank transfer or Pingit prior to arrival, or by cash/cheque before we start.
We go at your speed...
It may seem like a long time before we get to the counselling session but actually it has probably only been a few weeks since that first call. This is your time to work through all of the concerns that have been on your mind. We will go at your pace, although don't be surprised if you mention something you might consider minor in passing and I ask you to elaborate. It's a counsellor thing... Sometimes we pick up on those little casual comments which turn out to be more significant than first imagined.
The point of all of this is to provide a space where you can sit down with someone who is honest, confidential and non-judgemental. The counsellor becomes a sounding board so that you can make sense of the confusion. My role is to be empathic, reassuring and to reflect your thoughts and concerns in a concise and understandable way. It gives you the opportunity to unpack and explore your inner life in a safe and controlled setting.
Towards the end of each session I will begin to draw things to a close. We will discuss the coming week and how you want to approach our next time together. The aim is to ensure that you leave the room reassured and comfortable.