About MJS Counselling
Mel Stubbs - Qualified and Experienced Person-Centred Counsellor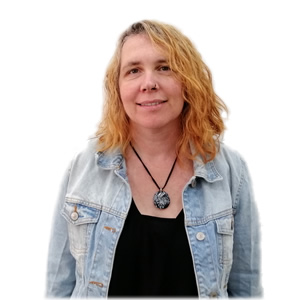 Hi, my name is Mel Stubbs and I'm a qualified and experienced counsellor/psychotherapist based in the Liverpool and Wirral area.
Life can be full of excitement and fulfilment but it can also present us with challenges and difficult situations. These can seem small and feel less challenging after a good night's sleep or a conversation with friends or family. Or they can feel insurmountable. I believe whatever situations we find ourselves facing, counselling can be a valuable step in the right direction.
Personally, counselling has given me insights into how I view the world and manage my expectations. This allows me to take stock of what I can and can't control which in turn lessens anxiety and worry. Counselling provided me with a valuable physical and emotional space within which to explore my life. It provided a safe professional relationship with someone who would listen and not judge. These valuable aspects of counselling are so important to me now in my own work with clients.
After leaving home at 18 I spent several years working in early years education and youth work. As well as being a preschool teacher I toured the UK working at various festivals promoting arts and crafts for young people, encouraging honest dialogue and providing a listening ear.
I later married and had a family of my own. As my children became more independent I had more time to focus on my personal and emotional development, gaining a BSc in Psychology and subsequently a Diploma in Therapeutic Counselling. I have a Level 5 Diploma in Counselling Adult Trauma and have completed specialised training in PTSD. I have loved exploring both the theoretical aspects of psychology and counselling, learning about social and emotional development, the brain and cognitive aspects of human behaviour, and the practical experiences of personal growth. It is always an honour to meet new people willing to share and explore their journey with me.
I have over 300 hours post-qualification experience with clients in my private practice, established in 2020. I also have over 2 years experience as a volunteer counsellor with Wirral Mind and student counselling experience in a busy GP surgery. I carry indemnity insurance and I am a registered member of the BACP (Register No. 381688).