Online Counselling
Liverpool, Wirral and beyond.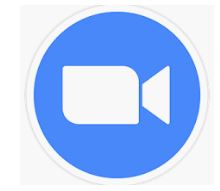 Recently, many of us have got used to working from home a lot more. Technology has made video calling available to anyone with a laptop or a mobile phone, and for some this has been a great thing.
For counselling, though, I have to be honest. It is not usually my first choice. Despite the convenience factor I would always recommend attending sessions in person if at all possible.
Online sessions can work, but they make you realise the importance of being physically present with another person. That sense of connectedness is harder to find through a webcam and a microphone. It seems to place a psychological barrier between the therapist and the client, making it more difficult to pick up on emotional cues. There is also the potential for the client to feel disconnected from the process; perhaps not feeling able to share, or even sharing more than they would normally, due to the synthetic space which is the virtual counselling room.
All that said, if we are aware of the potential pitfalls, online counselling may provide the only practicable option for some people due to health or mobility constraints. Certainly in the current situation, many may feel unable to attend in person, and I want to offer a service which fully supports those people.
I am therefore able to offer counselling by Zoom, subject to a few important considerations:
Privacy. Clients will need a quiet room away from any distractions and disturbances where they can close the door and not be interrupted.
Confidentiality. Both parties will agree not to record the session.
Security. Sessions will be password-protected, and regular reviews of the technology will be carried out to ensure it's suitability.
Technology. Please ensure that you have the Zoom software installed and working on your device before the start of the session. A computer with a webcam is preferable, but if using a mobile phone, please ensure that it is supported independently so that you are not holding it throughout the session.
As with in-person sessions, online sessions will run to time. I will send a zoom link and password via email or text before the session starts. The same protocols regarding timing, payment and attendance will apply to online sessions as for in-person sessions.
It is important that both parties feel that the situation is working for them, and this can be discussed at any point. If all of these considerations are properly managed, online counselling can be both safe and effective.
More about Zoom here: https://zoom.us/