The BACP
The British Association for Counselling and Psychotherapy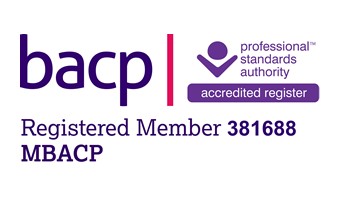 The British Association for Counselling and Psychotherapy (BACP) is a professional body for counsellors and psychotherapists practising in the United Kingdom.
The BACP provide a framework of governance to which all UK qualified and registered counsellors and therapists should adhere. This includes the ethical framework, standards of training and best practice.
Counsellors are periodically required to evidence their continuing professional development and supervision. This ensures a high standard of practice and provides oversight and accountability in the counselling sector.
BACP is a company limited by guarantee and a registered charity, monitored by the Charity Commission to ensure that aims are charitable and funds used for the benefit of its members and communities in which they are active. BACP follows the Charity Commission's Charity Governance Code as a tool for continuous improvement.
Links
You can find out more about the BACP here:
https://www.bacp.co.uk/
The BACP Ethical Framework can be read here:
https://www.bacp.co.uk/events-and-resources/ethics-and-standards/ethical-framework-for-the-counselling-professions/
You can view my registration with the BACP here:
https://www.bacp.co.uk/search/Register?UserLocation=&q=381688